KRAM / WEISSHAAR — 2016
2. SmartSlab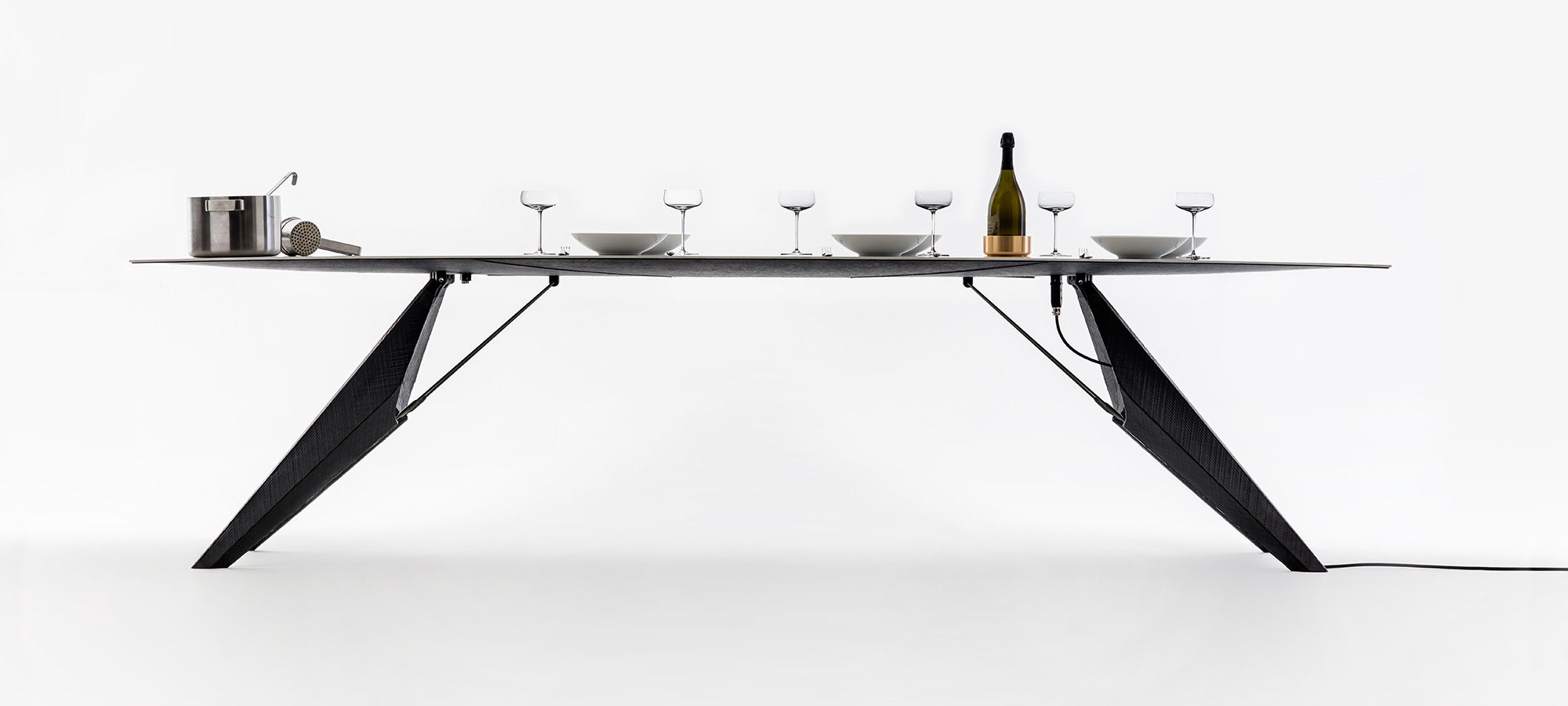 Joao Gil with KRAM / WEISSHAAR 2016
Project SmartSlab



A new dinning experience.

The SmartSlab Table signals the arrival of intelligent materials in furniture design and architecture, unlocking a wide range of potential applications – in this instance, a table that can warm plates, cool a drink, and even cook a meal.

First shown at the Salone del Mobile in April 2016, the SmartSlab Table uses discreet digital devices embedded in a razor-thin, ceramic table-top in order to control temperature at various points across the table's surface.

The table acts as a testing ground for SmartSlab, a new composite material developed by KRAM/WEISSHAAR for the Iris Ceramica Group.




---
All Credits Reserved to KRAM / WEISSHAAR
For Iris Ceramica Group