Canon Irista — 2017 / 2019
4. Suggested Albums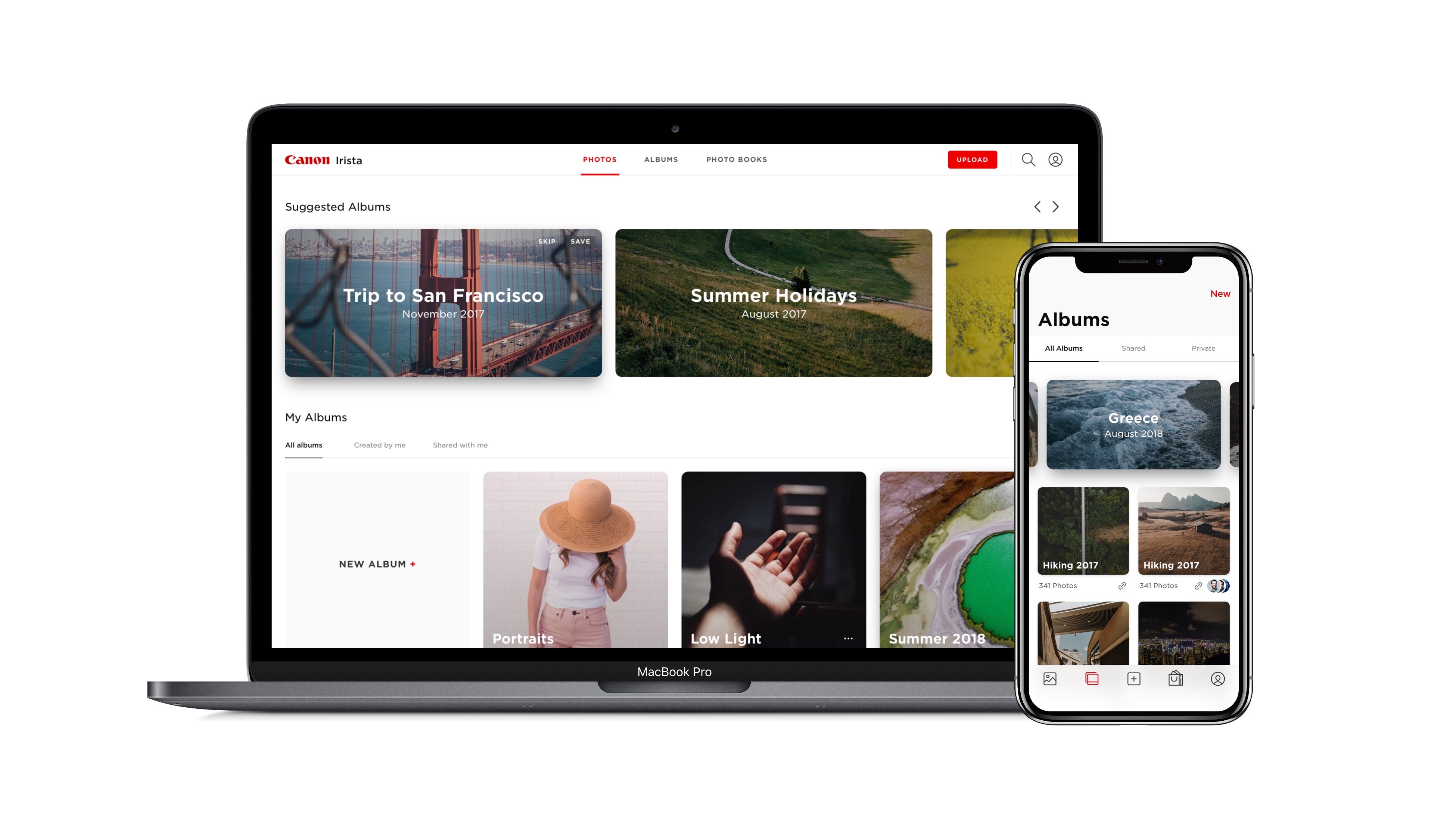 Joao Gil for Canon Irista / 2018
For Web, iOS and Android


Smart Albums, Suggested Memories.

This project looks at removing the burden of a repetitive flow in for any Photographer - organising their collection by creating albums or folders with their photos; Albums are very important to Photographers, as they represent a more curated space for their most important moments captured through photography.
Nevertheless, our user-led insights have surfaced album creation as a time-consuming task. Following those insights, we looked at opportunities to use computer vision and intelligent algorithms to create tailored and meaningful albums and present them to the user.




The user journey was designed to be clear and consistent with the existing albums flow.
By navigating to their Albums tab, users can find Suggested Albums. These new album cards are highlighted by being positioned in a Horizontal Carousel on the top of the page, and by their size and different aspect ratio.


The user can then click on each of the cards to view the photos automatically selected for that suggested album; the user can then choose to Save, Share, Create Photobook or Delete the album. This ensures that a suggestion is not forced on the user album collection, but rather individually picked according to each user.





Joao Gil for Canon Irista / 2018
Stage: Research & Requirements




Joao Gil for Canon Irista / 2018
Stage: User Flow




Joao Gil for Canon Irista / 2018
Screenshot: Anatomy of Albums





Joao Gil for Canon Irista / 2018
Feature: Recipe Diversity








Joao Gil for Canon Irista / 2018
Feature: Hover States







Joao Gil for Canon Irista / 2018
Featured: iOS Screens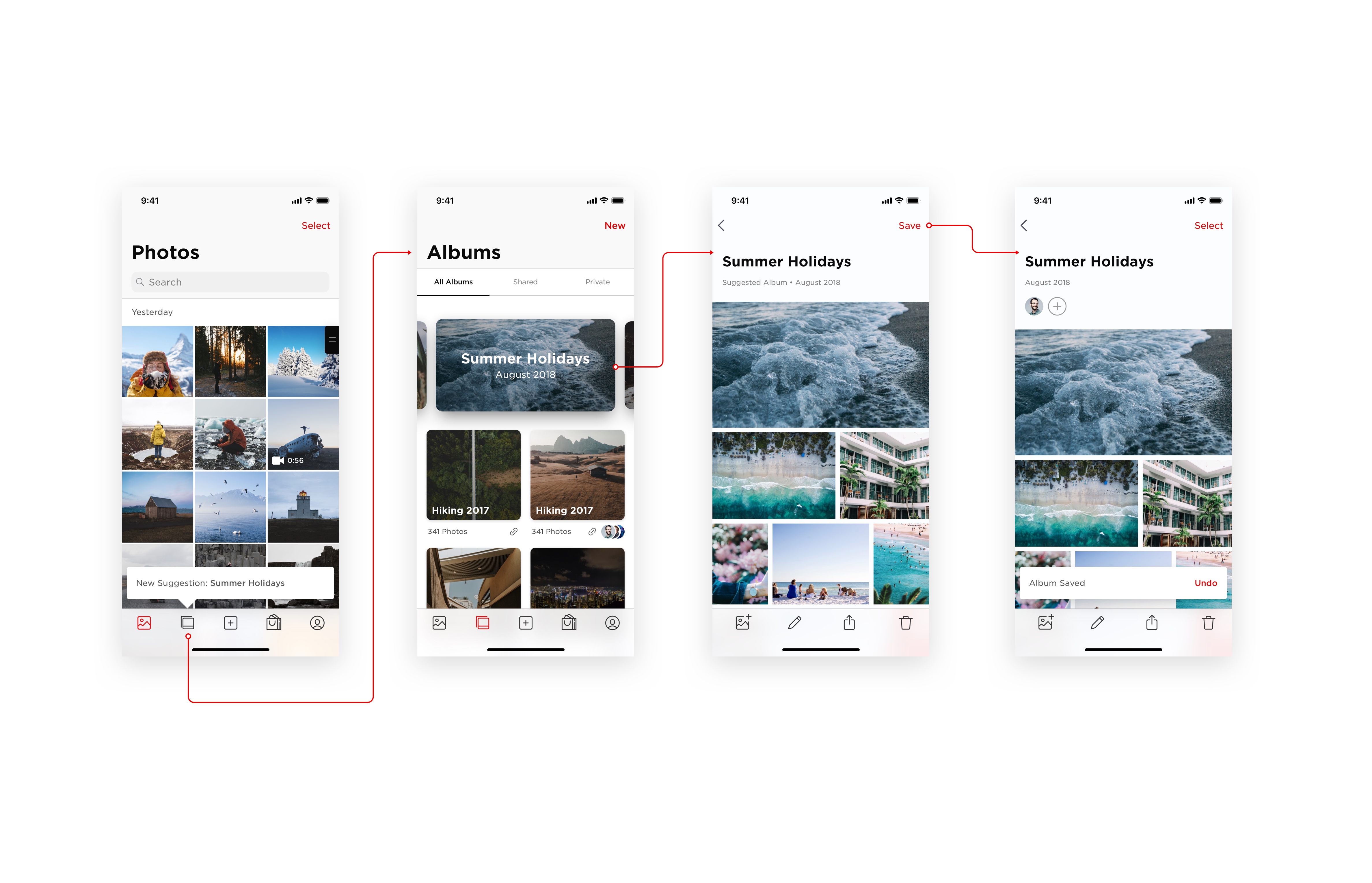 Joao Gil for Canon Irista / 2018
Featured: iOS Flow



Joao Gil for Canon Irista / 2018
Featured: Android Screens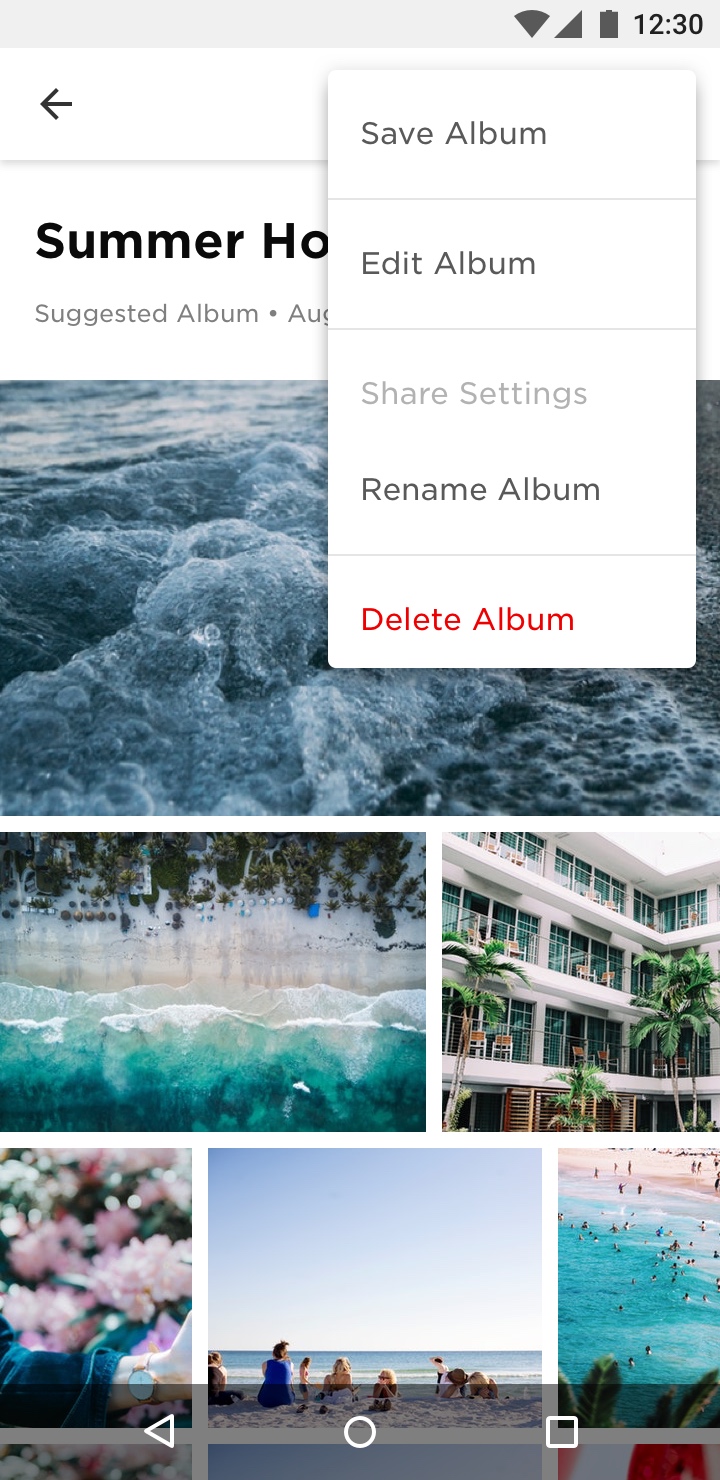 Joao Gil for Canon Irista / 2018
Featured: Android Flow




"As a user, I want my collections of photos organised in a meaningful way because finding relevant photos and organising my memories into albums is painful and time consuming."

---
Vision

"Help users organise their collection to get more from their photos by surfacing the best group of images using Smart Photo Selection, by suggesting albums of memorable events so that photos of emotional significance are organised effortlessly."

---