Canon Irista — 2017 / 2018
7. Photo Detail View



Joao Gil for Canon Irista / 2018
For Web, iOS and Android


Built for Photographers.


This project looks at redesigning the photo detail view for Canon Irista cloud photo storage. Specifically aimed at professional photographers, this detail view is built around the Photo EXIF Data.

EXIF or exchangeable image file format is a standard that specifies the formats for images, sound, and ancillary tags used by digital cameras, scanners and other systems handling image and sound files recorded by digital cameras.

This information is extremely useful for photographers, revealing the camera settings previously used, EXIF data gives users insight into what was done right and wrong and how you can improve for their next photoshoot.

Other features designed include highlighting Tags attached to the image and the albums this image has been added to so that it is easier for users to organise their collection.

Finally we integrated a rating mechanism to Canon Irista that is compliant to IPTC Metadata Standards which means that users can not only rate their images from Irista, but also import the rating already applied on their Camera thus facilitating the selection of photos after a shoot.






Joao Gil for Canon Irista / 2018
Web Photo Detail View




Joao Gil for Canon Irista / 2018
Web Scrolling Detail View




Joao Gil for Canon Irista / 2018
Web Zoom Flow




Joao Gil for Canon Irista / 2018
Web Responsive Design



Joao Gil for Canon Irista / 2018
iOS EXIF Data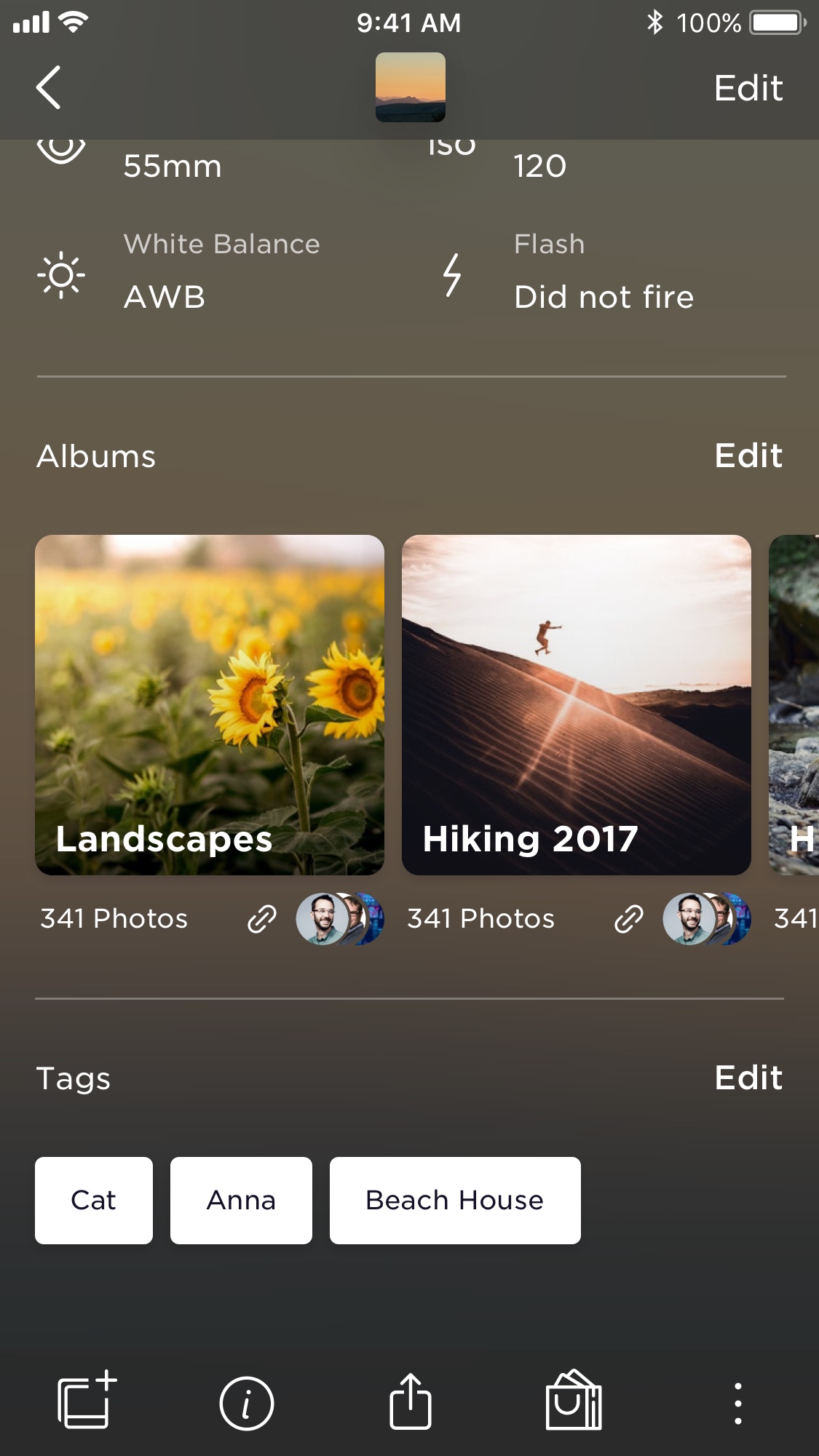 Joao Gil for Canon Irista / 2018
iOS Detail View Scroll




Joao Gil for Canon Irista / 2018
iOS Detail View



---